Learn Access Now! Chapter 16 Previous Section in Chapter 17 Next Section in Chapter 17 Chapter 18
Chapter 17: Using OLE
(This is section 4 of 5 in this chapter)
Editing Objects
Under OLE technology, you can edit an object that is linked to your Access table in any one of three ways:
Double-click your mouse on the object.
Choose the Edit menu Object option, then choose Edit from the submenu.
Click your mouse on the Open Source button in the Edit Links dialog box.
Obviously, the first option of double-clicking your mouse on the object is the easiest. For example, if you wanted to edit the spreadsheet chart you placed in the database earlier, all you need to do is double-click your mouse on it in the Access database. Excel will then start and display the original spreadsheet and chart, as shown in Figure 17-16.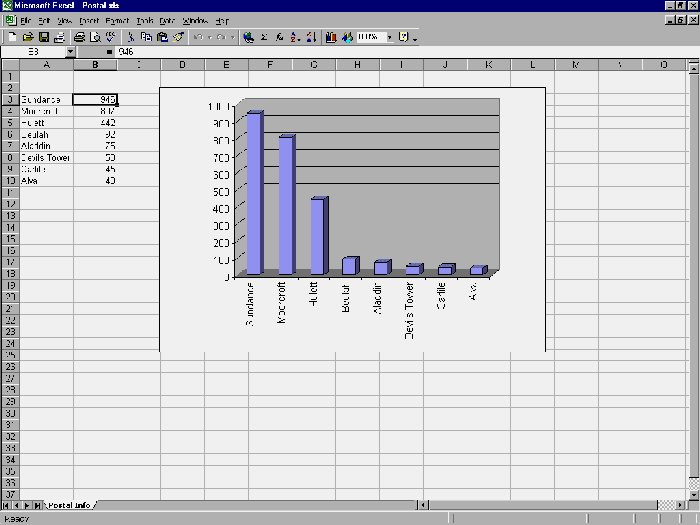 When you finish making changes in the data or in the chart, exit the program. Both the original data and the chart in your database will be updated.
Note: You cannot edit an object unless there is at least an active link between the object and a program that can manipulate the object.
Learn Access Now! Chapter 16 Previous Section in Chapter 17 Next Section in Chapter 17 Chapter 18